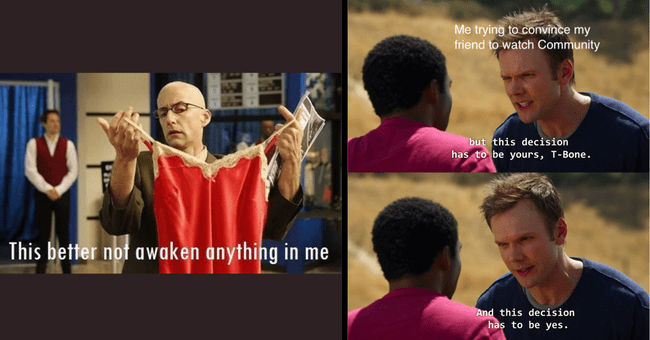 SAY WHAT?! 
YASSSSSSSSSSS AJDFLKAJDLKFAEJF sorry we're just diehard community fans and slightly delirious at the staggering news that just broke –
'Six seasons and a movie is finally palpable, tangible, and concrete!
In other words, it's happening guys.
Our all-time favorite TV show is becoming a real, live, movie. Who would have thought? After years of teasing and playing hard to get…
 
"Oh, Britta's in this?" – Yes, Dean, she sure is.
In fact, it has been announced that Joel McHale, Danny Pudi, Alison Brie, Gillian Jacobs, Ken Jeong, and Jim Rash will appear in the movie that will stream on Peacock – with Dan Harmon, its original creator leading the way.
For those of you who have a case of long-term memory loss, fear not, for we have put together an awesome list of memes that will have you chuckling along and tapping into the nostalgia in no time.